A Christ-centered, not-for-profit , volunteer based corporation which provides basic human needs service programs to assist HOMELESS, economically disadvantaged patrons with temporary housing, food and clothing.
We are on a mission of mercy.
This is a real community of 24 homeless individuals near our location
This is the home of one of our patrons until Feburary, 2014
The Refuge of Hope at Centerview
The Refuge Soup Kitchen provides a lunch meal to the hungry without qualification
The Refuge Food Pantry provides crisis assistance to the homeless with limited financial resources
The Refuge Clothing Closet distributes seasonal and work clothing to those with limited financial resources
The Refuge of Hope Soup Kitchen is open Monday, Wednesday, and Friday
Serving from 11:30 am. to 12:30 pm.
Open to anyone regardless of income
The Refuge of Hope Food Pantry
3500 pounds of food coming in to the food pantry
Our first year Refuge of Hope Soup Kitchen garden provided food for the soup kitchen and local patrons in need
One of our many harvests of zuchinni, squash and cucumbers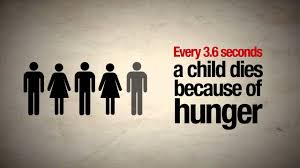 Lunch Box 21
Our summer feeding program for children out of school and elderly seniors in a local low income housing development in Kannapolis.
Serving 100 to 120 meals a day, 3 days a week.
A dedicated group of volunteers and children
Located in the Centerview Community, one of the oldest communities in Kannapolis. Located in the former Child Care Day Care which was one of the oldest day cares of more than 40 years in Kannapolis.
We are a non-profit corporation with the state of North Carolina and recognized by the Internal Revenue Service as a 501 (c) (3). All contributions are tax deductible.